BH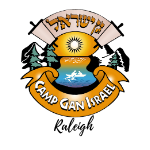 Please look over these guidelines from summer 2021.
Our guidelines will be published closer to camp based on local medical recommendations.
COVID-19 Policies and Procedures
Our COVID-19 FAQ's with information on our procedures and precautions is available below. Please read to familiarize yourself with our procedures, and to see how we are planning to give your children a safe and healthy summer. Our parent handbook is subject to change throughout the coming weeks with additional information as it is ever changing. We will continue to be in contact with local and state health authorities throughout the summer, so that we will be up to date with any regulations and/or safeguards that we will need to have in place to have a safe summer season.    
Registration is open:
There is limited space in camp this year due to the requirement to have smaller bunks and the need for more space to allow proper social distancing. Acceptance to camp will be on a first come first-served basis, with priority given to children registered for .
Click Here To Register Now!
If you have any questions or concerns please reach out to us so we can get you the information you need.
Email: [email protected]  Phone Number:  919-847-8986
Read our parents handbook for a more comprehensive look at all that we are doing to stay safe.
Click here to read our Covid-19 supplemental parent handbook. 
FAQ'S
What are some of the changes we can expect at camp this summer and what is Camp Gan Israel doing to mitigate the risks?
While this summer program will look a bit different from what our families are used to, we will still operate our camp using our three guiding principles: 'Safe. Fun. Jewish.'
Obviously a major focus of this summer will be on safety. As things look at this point, based on current CDC and ACA guidelines, we will have the following changes (subject to new guidance):
The camp will operate out of well ventilated and well spaced apart indoors. And well separated outdoor spaces to allow for each child to maintain a safe distance when necessary.
There will be frequent hand-washing, hand-sanitizing, and disinfecting of common surfaces. Supplies will be disinfected as much as possible before being used by each bunk.
Parents will stay in their cars, not accompanying their children into camp. Counselors will welcome campers directly from the drop-off area.
There will be an additional waiver that addresses the COVID-19 pandemic.
Does the county allow this?
Summer camp programs have been permitted to open in Wake County as per the Health Officer's orders on June, provided that guidance is followed. Link
Will my child/children have to socially distance from their peers?
Based on current guidance, campers within camp will be allowed to intermingle more closely than 6'-3'. We will still be avoiding touching and certain activities that have a higher risk of contagion. Each bunk will maintain distance when indoors with their bunk and other bunks.
Will my child/children have to wear a mask all day?
Campers will not have to wear masks while outdoors with their own bunk. We will require campers and staff who are not vaccinated to wear a mask (or face shield with drs permission), if there are times that will require a break, the child will be giving distance space to allow for such a break. CGI will be providing desposible mask for those children that need.
Will there be swimming?
Based on current guidance from the CDC, there is no evidence that the virus can be spread through the water in pools. Additionally, the disinfection of the water with chlorine should inactivate the virus. We will therefore be swimming this summer.
What about food?
Parents will send along lunch and snacks. Any snacks provided by camp will be single-serve or pre-prepared. Extra care will be given to ensure distancing guidelines are being maintained throughout the eating.
Will camp have regular hours (9-3:30)?
Yes
  Will there be early / aftercare? 
Yes, we have confirmed early and after care for most of camp we will update you for the days which are not available.
What will drop-off and screening look like?
You will drive in a single file line and one of our staff members will come escort your child/ren to their bunk area.
Will Camperships be available this year?
Our belief has always been that every Jewish child deserves a rich summer camp experience. This is true this year more than ever, with the children (and the parents) needing a safe and healthy summer break. If finances are an obstacle (especially if your income has been adversely affected by Covid) please contact us and we will do our best to assist. If, on the other hand, your situation allows, please consider contributing to our Campership fund, so we can help every child have a summer of a lifetime.
How did you come to this decision?
We spent countless hours combing through the information released by the
American Camp Association, including their 'Camp Operations Guide Summer 2021'
Center for Disease Control;
The Wake County Health Department.
We consulted with:
An infectious disease specialist
A pediatrician 
A general practitioner
We participated in presentations made by a number of other epidemiologists, infectious disease doctors, healthcare consultants and more
We worked with local and national camps to identify some best practices to keep our campers and staff as safe as possible.